We offer in-house MOT Testing for our Customers
MOT testing has been in place since 1960 and all vehicles over the age of three years are required to keep it in roadworthy condition at all times. The test looks at some important items on your car to see that it meets the key legal minimum requirements at the time of the test. An MOT certificate, however, is not a guarantee of the general mechanical condition of the vehicle. A guide about the testing including a list of the vehicle parts which will be tested is available here.
We have invested heavily in our facilities so that we can offer the very best to our customer.s We have designated test bays where our approved testers conduct the test using equipment that meets the required specification for MOT testing. Our testers have been on a VOSA (Vehicle and Operator Service Agency) course and their test standards are checked and retested regularly.
All vehicles over three years old must undergo an MOT test to ensure they comply with the law in terms of safety and the environmental impact of your vehicle.
Did you know you can check the MOT status of a vehicle online? Click the "check your MOT" button below.
You can have your MOT test done up to 30 days prior to its expiry date whilst still preserving the anniversary of the expiry date.
Our free collection and delivery service still applies to MOT customers, Contact us today to book your car in for an MOT, service, repair or new tyres on 01472 355520 or online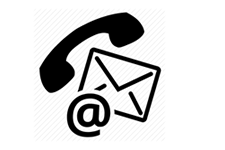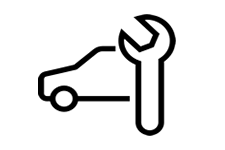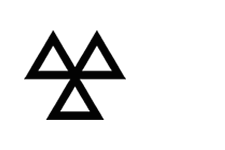 PLEASE SEE BELOW A BREAKDOWN OF MOT CLASS 4, 5 and 7
Class 4 Mot
Cars (up to 8 passengers Seats) and Motor Caravans
3 Wheeled Vehicles (over 450kg unladen weight)
Quads (max unladen weight 400kg- for goods vehicle 550kg and max. net power of 15kw)
Dual purpose Vehicles
Private Hire vehicles and PSVs ( up to 8 Seats)
Good Vehicles (up to 3.000kg DGW)
Ambulances & Taxis
( Taxis and Private Hire Vehicles may be subject to additional Local requirements)
Private Passengers Vehicles and Ambulance
( 9-12 Passengers Seats)
Class 5 Mot
Private Passengers
13 – 16 Passenger Seats
Vehicle And Ambulances
More than 16 Passengers Seats
(with 13 or more Passenger seats)
Play buses
Class 7 Mot
Good Vehicles (over 3000kg up to 3500kg DGW)
ITEMS COVERED IN YOUR MOT INCLUDE
Body & Structure: Ensure the body and general structure are free from excessive corrosion or damage in specific areas and there are no sharp edges likely to cause injury.
Fuel System: Ensure there are no leaks and that the fuel cap fastens and seals securely. The fuel cap will need to be opened so be sure the key is available.
Exhaust Emissions: Check that the vehicle meets the requirements for exhaust emissions, dependant on the age and fuel type of the vehicle.
Exhaust System: Ensure that the system is secure, complete and without serious leaks and that it silences effectively.
Seat Belts: All belts installed are checked for type, condition, operation and security. All compulsory seat belts must be in place.
Seats: The front seats are secure. Front and rear backseats can be secured in the upright position.
Doors: Doors must latch securely in closed position. Front doors should open from inside and outside the vehicle. Rear doors may need to be opened to gain access to testable items.
Mirrors: The minimum numbers are on the vehicle, their condition and security.
Load Security: Boot or tailgate can be secured in the closed position.
Brakes: Their condition, operation and performance (efficiency test). Note the removal of the road wheels is not part of the test.
Tyres: Excludes spares. Condition, security, size, type and tread depth.
Number Plates: Check the condition, security, and that characters correctly formed and spaced.
Lights: Their condition, operation and security. Headlamps for aim.
Bonnet: Securely latches in the closed position.
Washers & Wipers: Operate to give the driver a clear view ahead.
Wind Screen: Its condition and the driver's view of the road.
Horn: Operates correctly and is of a suitable type.
Suspension and Steering: Are of a satisfactory condition and operation.
VIN (Vehicle Identification Number): Is on vehicles first used on or after 1 August 1980. Not more than one different VIN is displayed except on multistage build vehicles.
SAVE UP TO 50% ON MAIN DEALER PRICES